Crawlspace Alter

by
Early in 2016 I went to the GP of Seattle Washington and got a lot of cards signed and a couple altered by Franz Vohwinkel. He was so nice and he was AWESOME!
---
Original Artwork by Franz Vohwinkel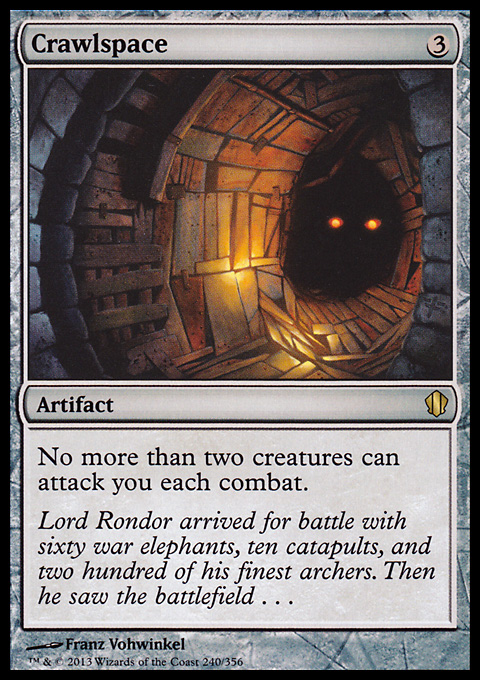 ---
Lord Rondor arrived for battle with sixty war elephants, ten catapults, and two hundred of his finest archers. Then he saw the battlefield . . .
More Crawlspace Alters
Comments on 's Crawlspace Alter

---

Franz was totally cool!!!!Posted on November 6th, 2016 by