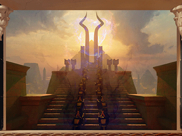 Oracle Text
---
b

Instant
Add BBB to you mana pool.
Discuss this card
Lifetime Price Graph
My Inventory
Echo Tools & Data
Add to Watchlist
EchoMTG ID (EMID) : 102627
Multiverse ID : 429880 (wizards)
TCGplayer ID : 129543
Foil Price Trend Analysis
Create an Account, it's Free!
Receive weekly updates on your collection.
Free membership gives you access to collection tracking and user-only features.
Create an Account